We made it through September! Before you read any further, give yourself a big bualadh bos. It was difficult, yes. It was exhausting, yes. It was fun, no! But we made it out the other side and with all the Back to School Packs we sold, I think there should be a lot of classes out there towing the line with the promise of a prize from the teacher's bosca. The last two months for us have been very busy and we'd like to say a big thank you to each and everyone of you who purchased a little something from our siopa. Our pupil rewards and teacher resources have been flying out the door and we are expecting deliveries of new stock this week so stay tuned for the new additions!
For now, we will take you through this busy month with a quick peek at the some of the special days, events and celebrations that October has to offer!
Space Week: October 3rd to 8th

Ireland's newest STEM (Science, Technology, Engineering and Maths) Week will undoubtedly have many fans in your class. The website boasts many activities for classrooms with plenty of opportunities to get involved. The week is run in parallel with World Space Week so there'e no excuse but to get out your moonboots and tinfoil hat. 
World Teachers' Day, Wednesday 5th October

Our day has come! A chance to put the feet up on the desk, have lunch served to you and a break from the tapping "Teacher, teacher, teacher"……ok maybe not but it's a day to celebrate the profession we have chosen. Tell your class about a teacher that made a positive impact on your life, share some rice cripy buns with your pupils or read some of Roald Dahl's "Matilda" to the class with special attention to Miss Honey and of course, the Trunchbull. Finally, give yourself a pat on the back for making it through September and for getting up everyday to guide, support and inspire the next generation.
Products which may be of interest:
National Tree Day, Thursday 6th October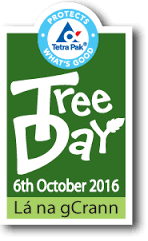 A popular day now well established in our calendars, National Tree Day takes place in the middle of a very busy week this year! There are plenty of resources online for primary teachers looking to mark this special day. Coillte and Planet Ark have some really worthwhile activities. Your SESE section in your cuntas míosúil will be jam packed if you manage to cover Space Week and Tree Day this year!
Products which may be of interest:

Maths Week, Saturday 15th- Sunday 23rd October

A now key event in our school calendars, Maths Week has grown in popularity each year. Again, there are numerous events to get involved in but you can also integrate it into your already prepped lessons for that week. Get your class to open their "Maths Eyes" (use props if available in the younger classes!) and take notice of the maths that surrounds us. Ask a parent or member of the local community to come in and share with the class how they use maths in their workplace. Take a photograph of your shopping receipt and work through it with the class (remove the prescribed alcohol from the receipt!). 
We will have many of our Maths prizes and resources on promotion throughout the month so keep an eye out for them!
Products which may be of interest:

International Day for the Eradication of Poverty, Monday 17th October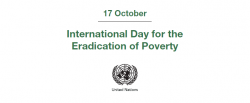 The International Day for the Eradication of Poverty has been observed every year since 1993, when the United Nations General Assembly, designated this day to promote awareness of the need to eradicate poverty and destitution in all countries. Poverty eradication remains at the core of the Millennium Development Goals (MDGs) and the development of the new Sustainable Development Goals. 
Halloween, Monday 31st October
So this celebration needs no introduction or explanation. We'll all be covering "Oíche Shamhna" lessons for the weeks leading up to the mid-term. I have used the same resources for years in different classes and just adjusted them to suit the needs and abilities of the kids at that particular level. 
Here are some ideas* for your planning:
A Halloween cauldron filled with creepy critters is the centerpiece of this math activity, which works well at a learning center or work table. Find a large pot (such as a plastic cauldron you might find at a party or craft store). Fill the pot with an assortment of small plastic Halloween toys, such as plastic spiders, ghosts, pumpkins, eyeballs, and snakes. You'll also need a dipper, such as a soup ladle, for students to scoop up the critters. Place the pot of critters on a table. Next to the pot, provide pattern "recipes" written on index cards. A sample recipe follows.
Spider Stew
Take two scoops of critters. Then make this pattern: 2 spiders, 2 ghosts, 1 snake Repeat the pattern three times, adding one more scoop if necessary.
Encourage students to invent new patterns, then write their own recipes on index cards and challenge other students to follow them. Students can also use the pot of critters to sort the contents in different ways, or create picture or object graphs that show how many different kinds of critters are in the pot. For a language arts connection, have students scoop a small number of critters from the pot and write a short story about the creatures.
Pumpkin Patch Bulletin Board
This activity is a great way to begin the month of October. At the beginning of the month, print some copies of a pimpkin outline. Write a math fact that represents each day of the month on each of the pumpkins, or assign each student in the class a different day of the month to come up with the fact for that day. (For example, you can write the math fact 12 – 11 for October 1, 9 – 7 for October 2, 0 + 3 for October 3, and so on. Write the answer for each equation on the back of the pumpkin. Staple the pumpkins to the bulletin board in random order. Use green construction paper vines and leaves to turn the board into a pumpkin patch, if you wish.
Each day in October, challenge students to identify the pumpkin that correctly represents that day. (On Mondays, you might wish to include the weekend days, too.) Ask students to write their choices on slips of paper and place them in a box or plastic pumpkin that you pass around. Invite the student who wrote the math fact for that day to turn over the correct pumpkin. Review the box of guesses to see who guessed correctly.
Here are some other ways to use the pumpkin patch:
Each day, challenge students to come up with additional facts that equal that day's date.
At the end of the month, have students harvest the pumpkins and try to arrange them in sequence from 1–31.
Invite students to count pumpkins by twos or fives. How many groups of each are there? How many extra pumpkins are there?
If you enjoyed this post, then please share the love! If you didn't enjoy it, then please give us another chance! Check out our other diary entries here 🙂
*Ideas sourced from Scholastic Teaching Resource book entitled "Halloween"