With one week to go until Halloween holidays, it is time to wrap up the first half our toughest term. Many schools will be celebrating in style and to help you, we have trawled through the internet's finest costume sites and chosen some we think you might like 🙂
The Typical Teacher Costume
Aka "the safe option"! Something you can buy online, will be comfortable-ish to wear and provides an opportunity for the kids to learn something new.
Where's Wally?
An oldie but a goodie.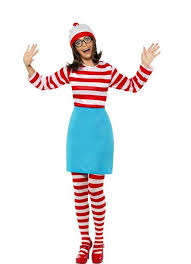 Harry Potter
Instantly recognisable and can be worn over regular clothes.
Crayola Crayon
Can be done as an individual or group costume.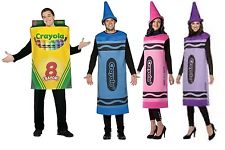 Cat in the Hat
Easy enough to assemble with materials from the classroom.
Minion
Pupils will love this but not for the shrinking violet!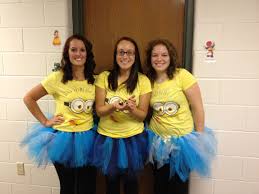 The Originals
Not something you see every year, these will surely go down a treat with your pupils!
Three Blind Mice
Perfect for a trio that want something funny yet easy!
Ruled page
Maybe for the teacher at the senior end of the school who is blue in the face from reminding pupils to rule their copies!?
Pokeball
Simple yet very effective. Kids would absolutely love this!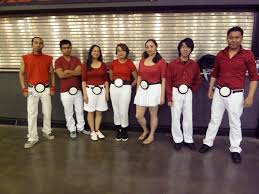 Guess Who?
Not a complicated one to make and very effective if you rope in a partner!
A Tad Topical
These 2016 inspired costumes are relevant and provide an opportunity for discussion.
Ghostbusters
The movie was released during the summer but always a good Halloween option!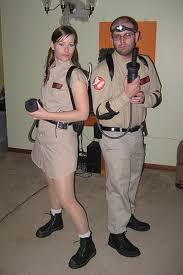 Tiger
2016 saw the numbers of tiger increasing for the first time in over a century. Fantastic news. Share it with your class!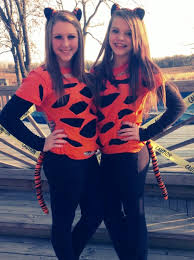 For the Creative Kind
Ideal for those of you with an an over-flowing art press and time on your hands!
Gumball machine
10 packs of pompoms and a glue gun should sort you!
Tetris
Ok, you need a group for this one. Don't go solo!
Google Map Pointer
Perfect for those who want to avoid coloured hairspray and facepaint!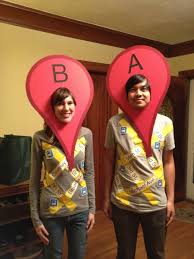 Whatever you decide to go for,  hope you have a fun-filled and safe Halloween!