Valentine's Day School Rewards
and FREE resources
- Lá San Vailintín
After such a busy time of Christmas and preparations for the mid-term break it is time to finally have some fun and celebrate Love! Valentine's Day creates a great opportunity to talk about love, kindness and self acceptance. 
Finish your school day with distributing our beautiful Valentine's Day handouts like: heart pencils, rulers, heart shaped erasers and heart shaped 'GRÁ' stickers. 
Lá Fhéile Vailintín sona duit!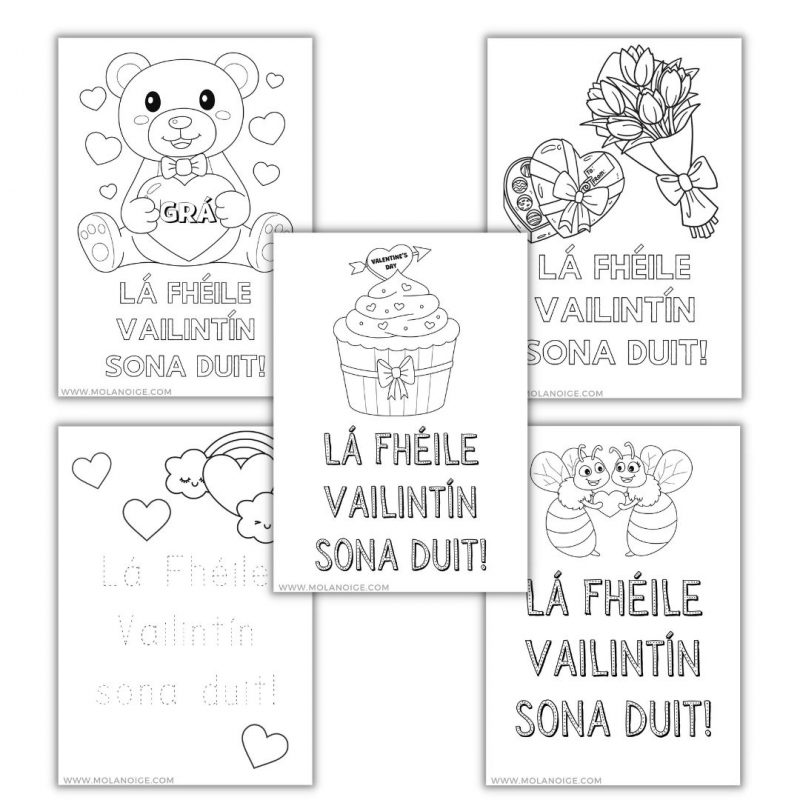 To help you celebrate this special day with your children we've created five Valentine's Day themed cards/colouring pages, that can be used in your classroom.
This free resource features a collection of five Valentine's Day cards as Gaeilge which will be really useful during an art lesson on this theme.
There is something for children of all ages. Your pupils can colour in one of the lovely illustrations and write their special message for the loved one inside of the card and gift it to someone special.
This resource will help your children develop their written Irish skills and artistic skills.
OPEN here: Lá Fhéile Vailintin -Free Colouring pages-molanoige
Spread love with these Valentine's Day pupils' rewards