The 1st of September is only getting closer and Back to School season is in full swing. It's everywhere you look; on television ads, shop windows, it was even mentioned in the Rose of Tralee (but then again a large number of Roses were teachers, I think it's the law at this stage). 
To help you get set for September, we have a to-do list for you, which directs you to the important jobs to be completed. Mentally, we have probably all counted the number of sleeps we have left. I start back on Monday 29th so Sunday will be spent doing the things I have to do e.g. organising clothes, food shopping for lunch for the week and talking about getting an early night (which 100% will not happen). One thing that will happen is, the fear. Not the alochol related fear, this one brings all sorts of tremors and sweats. I'll ask strange questions of myself: "What did I do for the last 9 weeks? Why didn't I read more books? How do I even set an alarm?" It will start Friday morning and stay until Monday morning when I start the shower.
To help both you and I stave off the inevitable fear, below is a bucket-list of nice stuff you will want to do before we head back. By going through this list and ticking off some of the points, you might feel a little happier knowing you had a summer well spent. It will bring the last 9 weeks to a sweet end and ensure you start September with a smile on your face!
If you decide to get involved, please let us know! Use the hastag #saynotoBTSfear or tag us on any our Facebook, Twitter or Instagram accounts. Or snap us! "molanoige"
1.Bake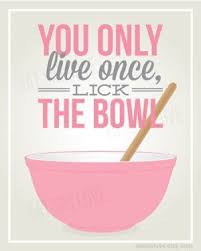 Your definition and my definition of baking are probably very different. As much as I love a cupcake, the mess in creating a just-about-edible batch is too much for me. Cleaning up flour and spilled sprinkles takes the fun out of it so I like to stick with an old reliable…The Rice Crispy Bun!
Whatever you decide to bake/make, it should be an enjoyable experience involving music playing in the background, licking the spoon and the end result being a treat to have that night with a cup of tea. Heaven!
2. Pamper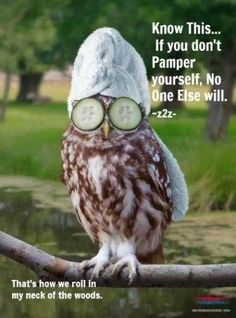 My Saturday night! Similar to the baking above, it can be as basic or extravagant as you like. Run a warm bath, throw on a face mask and paint your nails. The effects will be long-lasting and sure to promise a great night's sleep.
Bring your relaxed body to the couch, open a bar of chocolate and watch a movie, something easy to follow or an old favourite.
3. Afternoon Tea
One for the group of girls. The perfect activity for the afternoon you want to get dressed up. You will always find somewhere last-minute and it's a great chance to catch up on all the summer holiday chat before work starts again. If there are small people that like running around to consider, then host your own! Triangle sandwiches, queen cakes and a pot of tea will be plenty. Splash out on a bottle of something sparkly if you want to really impress.
4. Lunch for One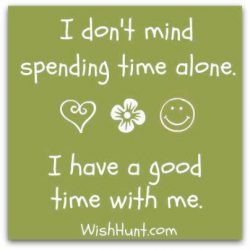 An important one. You will be so busy for the next few weeks with after-school meetings and school work in the evenings that this quiet alone time will be well worth it. Avoid large coffee chains, go somewhere small and quaint with a magazine. The pre-packed sandwiches in the well-known coffee spots cannot be good for the mind!
5. Buy Flowers and a Candle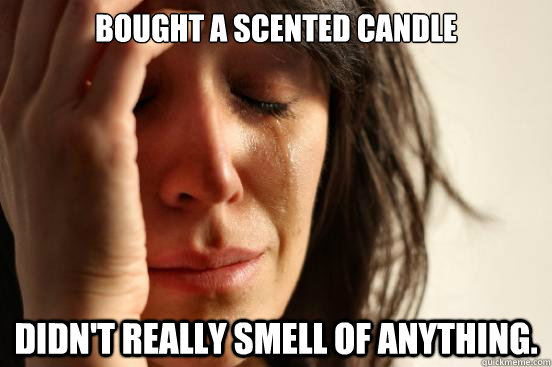 Treat this as the prescription you have to fill! You will really appreciate fresh flowers in your kitchen and the warm scent of a new candle when you return from work tired. Light the candle a half hour before bedtime and it will ensure you get to sleep at a reasonable hour!
6. Go for a Walk
Exactly as it says above. Go to a place you haven't been in a while or somewhere new and stretch the legs. You won't need your lycra shorts or ankle weights, just get some fresh air into your lungs and a break for the brain. Check out our beautiful town of Killaloe the image above, the perfect excuse to get and about!
7. Catch up with Friends and Family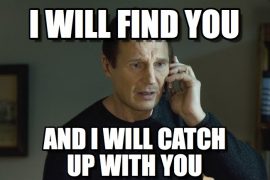 There will always be someone that you didn't get a chance to see over the holidays despite numerous promises and best wishes from both sides. Text the friend you haven't seen and arrange a quick cup of coffee. Don't think about it, just do it! It doesn't need to be anything fancy, bite the bullet and meet up and you'll feel so much better. Make sure you have checked in with all family as weekends might be busy for the next while.
8. Sleep Late
Some of you will have this down to a tee already! Simply, stay in bed. Even if you're awake and twiddling your thumbs, just stay there! Have smallies running around? Bring them in with some sort of distraction for an extra 30 minutes and….stay in bed! 
9. Online Shopping
If you read our diary entry from last week, you'll be educated on this already. Whether it's a new outfit, candle or Back to School Pack, buy yourself something new. Yes, you might have been good to yourself over the holidays but it's called retail "therapy" for a reason. You're worth it!